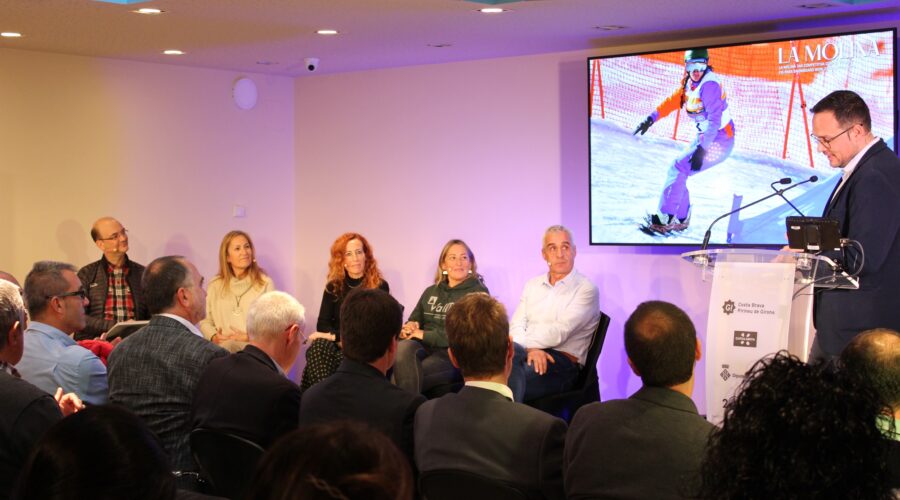 Girona, December 2nd 2022
Excellent outlook for the 2022/2023 winter tourist season in the Girona Pyrenees.
The Girona Pyrenees' ski resorts, with more than 200 kilometres of slopes and first-class facilities, launched the 2022/2023 winter season on 2 December 2022 with improved access, signposting and safety.
The main new features
One important update this winter season is the remodelling and adaptation of the legendary Barcelona slope at La Molina ski resort. This 4.75km black run, with an elevation gain of 859 metres and maximum gradient of 66%, is considered the longest ski run in Spain. The restoration of the Barcelona slope included conditioning the terrain, placing 73 snow cannons to guarantee snow production throughout the ski season and installing anchorages for machines and windbreaks. Thanks to these works, the slope has now opened up a large section of Tosa d'Alp to skiers and snowboarders, improving the facilities at La Molina ski resort and making it even more attractive. Moreover, the resort will also be hosting a snowboard event in the FIS Para Snow Sports World Championship from 20 to 29 January 2023.
Vall de Núria offers a wide range of tourist options aimed at three main types of visitors: families, sportspeople and those seeking a day of spiritual retreat or relaxation in contact with the snow. Among its services and facilities there is a new range of Christmas activities that invite visitors to enjoy the magic and excitement of the festive period as a family. Children can participate in the 'Marmot of Vall de Núria' storytelling activity and the 'The magic yule logs who want to become wishes' Christmas workshop, or watch the arrival of the Three Kings on 5 January. For adults, there are snowcat rides and night-time and full-moon snowshoe excursions.
Vallter ski resort has added two new ski and snowboard schools, one of which is also an adventure and winter sports company. This service is available for adults and children aged 3 and over with all different levels. The snow park now has new access gates and a space selling and topping up ski passes for this area. In addition, access to the resort has been improved to ensure visitor comfort and safety.
Masella has improved signposting on its slopes, adding new safety elements to ensure safe skiing for all. The resort has optimised its online shop and mobile app so that users can purchase ski passes and services in one click. It also offers different season passes that allow users to ski for more than eighty days at fifty winter destinations around the world. Masella continues to periodically update its fleet of snowmobiles and snowcats to allow visitors to enjoy the best snow every day.
Girona's only Nordic ski resort, Guils Fontanera, in Guils de Cerdanya, boasts eighteen ski runs covering a total of 34 km to enjoy Nordic skiing, and four specific runs for snowshoeing, with a total of 10 km. This year, the resort has renovated the bridges on the snowshoe route, installed new information panels and acquired new Nordic skiing material.