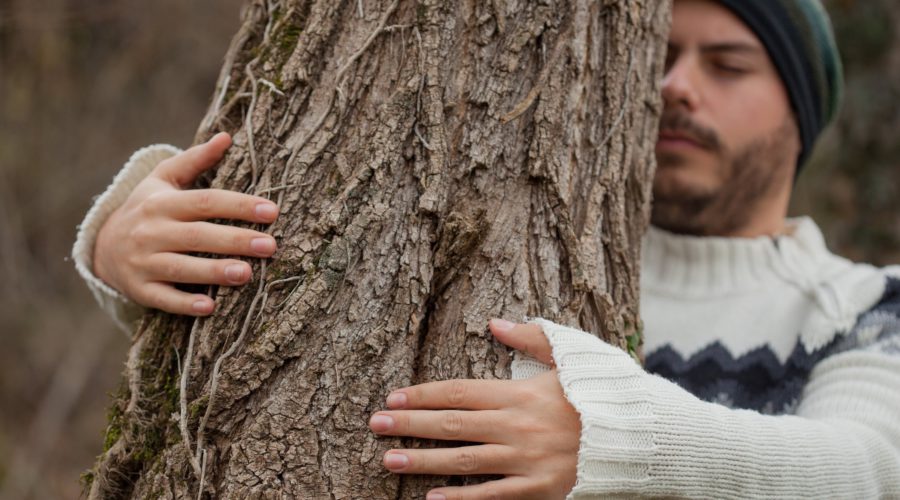 The Costa Brava and Girona Pyrenees make a pledge to wellness tourism and create a range of sea and mountain organic teas with Tegust Nature
Girona, 29 May 2019
Tourist companies and institutions from Girona Province are working to promote health and wellness tourism on the Costa Brava and in the Girona Pyrenees and to offer experiences and products associated with yoga, meditation, nutrition, sport, forest bathing, nature and spirituality, in keeping with the trend towards world growth in wellness tourism.
The organic teas of Costa Brava Essence and Pyrenees Essence by Tegust help to create awareness of both the aromas and taste of a selection of the Girona region's plants and flowers among visitors and customers of tourist companies and establishments, hotels, restaurants and shops specialised in health products.
To mark the launch of the range of teas inspired by the Costa Brava and Girona Pyrenees by Tegust Nature, the Costa Brava Girona Tourist Board of Girona Provincial Council has been promoting an emerging offering of companies, products and tourist services designed to attract visitors interested in stays and experiences focused on emotional wellbeing and on body care.
The presentation was given this morning at the Buttercup Café in Girona and featured Jaume Marín, director of Marketing of the Costa Brava Girona Tourist Board, Pep Mascarós, founder of Tegust Nature, and Mònica Fanlo, director of Quality and R&D of Tegust, who livened up the meeting with a guided session of tasting the Costa Brava Essence and Pyrenees Essence teas.
In keeping with the strategy of developing and modernising Girona Province's tourist activity in this sector, the Health and Wellness Marketing Club, which is promoted by the Costa Brava Girona Tourist Board, currently includes around thirty companies (hotels with spa, wellness hotels, retreat sites, activities companies, healthy cuisine and incoming tourism agencies) that specialise in what is known as 'wellness tourism'. These establishments offer experiences for clients to live more fully, to re-establish personal harmony, to relax their body and to find emotional wellbeing.
The recommendations and experiences offered by Girona companies and their professionals include functional therapeutic activities —such as forest bathing—, spa getaways —with thermal water circuits, treatments and massages—, therapeutic hiking, yoga classes and mindfulness, healthy cuisine workshops —with local, organic products—, a variety of meditation practices and spiritual retreats.
The Health and Wellness Marketing Club promotes the Costa Brava and Girona Pyrenees tourism brands from the perspective of wellness and responsible tourism. The specific action plan it implements each year is intended to rejuvenate what the territory has to offer in tourism, to extend the range of companies that offer these types of quality services, to encourage the creation of new products, to promote, to communicate and to market the offering internationally and to raise awareness and guide business owners and customers in this new sector.
One of the Club's main projects this year is the joint creation —with the company Tegust Nature— of a range of teas inspired by the Costa Brava and the Girona Pyrenees. Both the institution and the company have joined forces to produce organic drinks, one of which goes by the name of Costa Brava Essence and is inspired by the true way of life of the seafaring people of the Girona coast, while the other is called Pyrenees Essence and is inspired by nature, freshness and the intensity of the Girona Pyrenees.
This collaboration has led the establishments associated with the Health and Wellness Marketing Club, and subsequently also the Board's other marketing clubs, to include the teas on their menu of services. The institution will also use them at promotional events aimed at professionals and intermediaries and as a merchandising item. For its part, Tegust will market them among its customers.
This project helps to introduce the Costa Brava and Girona Pyrenees brands, to associate them with healthy culinary products such as teas and to reach potential customers interested in wellness products.
Tegust Costa Brava and Girona Pyrenees teas
The Costa Brava Essence and Pyrenees Essence organic teas are healthy drinks that pay tribute to the Girona region and offer consumers a way of savouring the scents and tastes of the zone's native plants and flowers. The teas combine cuisine and creativity based on quality ingredients with the full taste of nature.
Costa Brava Essence is inspired by seafaring people. The main plants are lemon verbena, which gives the tea its summer scent; algae, from which its marine flavour originates; and green anise, which adds a citrus taste.
Pyrenees Essence is inspired by the air of the Pyrenees. The essence of mint, eucalyptus, Thymus mastichina and cinnamon emulate the scents of the mountains.
Trends in wellness tourism
Wellness tourism is a category that is clearly growing and helping to rejuvenate the tourism offering at mature destinations by adding value and encouraging the differentiation and specialisation of companies and destinations with regard to the competition.
According to a study by the Global Wellness Institute in 2018, wellness tourism has grown by 40% since 2013 and accounts for approximately 639 billion dollars worldwide. It is expected to grow by 7.5% per year until 2022.
The profile of a tourist seeking wellness on the Costa Brava and in the Girona Pyrenees is that of a person with a medium-high purchasing power and a healthy lifestyle. He or she is interested in diet, functional therapies and sport, values nature and is concerned about sustainability and the environment. Visitors to Girona Province largely come from the United Kingdom, Scandinavia, France and different points in Spain.
Over 2018, tourist companies in Girona Province detected a growth in demand of between 20% and 30% for activities and experiences associated with wellness tourism.
Complementary materials in digital format
Health and Wellness catalogue
Health and Wellness Experiences brochure
Video True wellness awaits you
Blog We are Wellness
Facebook, Twitter and Instagram
#wellbeingCostaBrava #inCostaBrava #inPyrenees