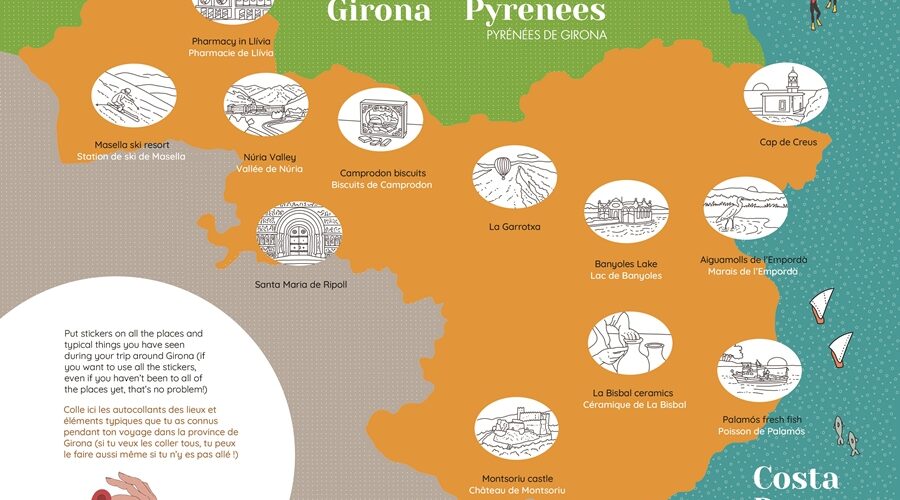 Girona, September 2nd 2022
'Travel journal' for families in the Costa Brava and Girona Pyrenees.
The Board has published a travel journal that families can use to discover the province of Girona's history and main cultural and landscape attractions while playing, colouring, listing and adding stickers to the book.
The 12-page journal offers a brief summary of the history of the region, from prehistory to Catalan Art Nouveau and the work of Salvador Dalí, it suggests activities to be enjoyed in the city of Girona and various places in the coastal, inland and mountain areas to show the diversity and variety found in the Costa Brava and Girona Pyrenees destinations.
This promotional material is being distributed at tourism trade fairs, specific family tourism promotional actions and tourist offices in the province of Girona.