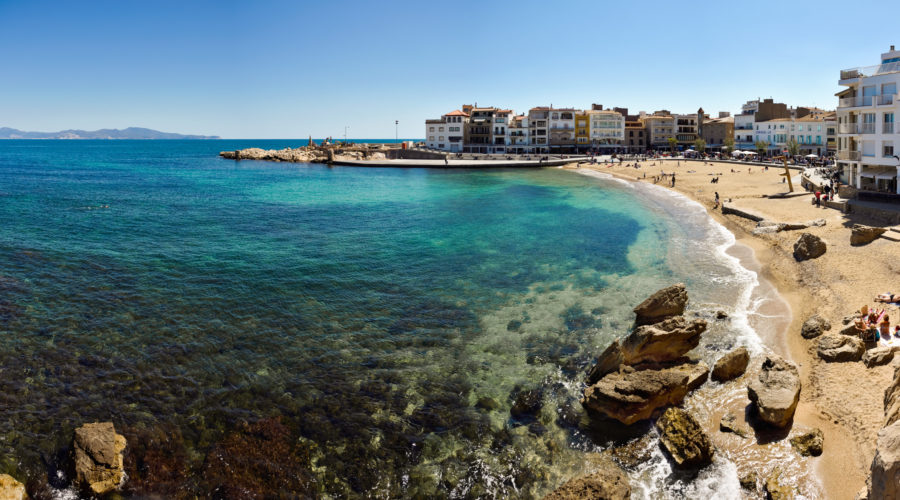 The Costa Brava bathing campaign
Girona, 22nd june 2020
The campaign starts with access protocols and safety precautions for Girona's beaches and coves.
June 1st marked the beginning of the bathing season on the Girona coastline, in a summer made atypical by coronavirus, and with restricted access to beaches. Girona's coastal municipalities have applied different criteria regarding controlling access to beaches and capacity, limiting access or time spent on the beach, the frequency of cleaning urban facilities, permitted activities and information regarding safety precautions.
In terms of access control and information for beach-goers, most municipalities decided to install information panels at various strategic points specifying the precautions to follow (social distancing, use of face masks, etc.). Other places, like Blanes, Lloret de Mar, Cadaqués, Platja d'Aro, L'Escala, Palamós and Sant Feliu de Guíxols, also used civic officers, informers and/or beach controllers to inform the public and answer their queries. Municipalities like Llançà and Blanes will also use social media to convey this information.
In terms of limiting access or the time spent on the beach, in most of the municipalities there are no restrictions, provided that users can keep the safety distance correctly and that the beach's total capacity is not reached, which would result in closing access to the beach in question. The capacity of the beaches in Cadaqués and Lloret de Mar is in fact limited, and will vary in accordance with the progression of the pandemic, and in Lloret civil agents and surveillance cameras are used to control it. Access to beaches in Calella, Llafranc and Tamariu, in Palafrugell, is also regulated owing to their reduced size.
In the municipalities of Lloret de Mar and Castell-Platja d'Aro the beaches are divided into sectors, with a specific capacity for each individual sector.
The cleaning of communal spaces and urban facilities (showers, toilets, etc.) is carried out several times a day in accordance with current legislation.
The main leisure, sports and water activities continue to take place (kayaking, paddle surf, cruises, etc.) always observing the established capacities, distances and hygiene precautions.