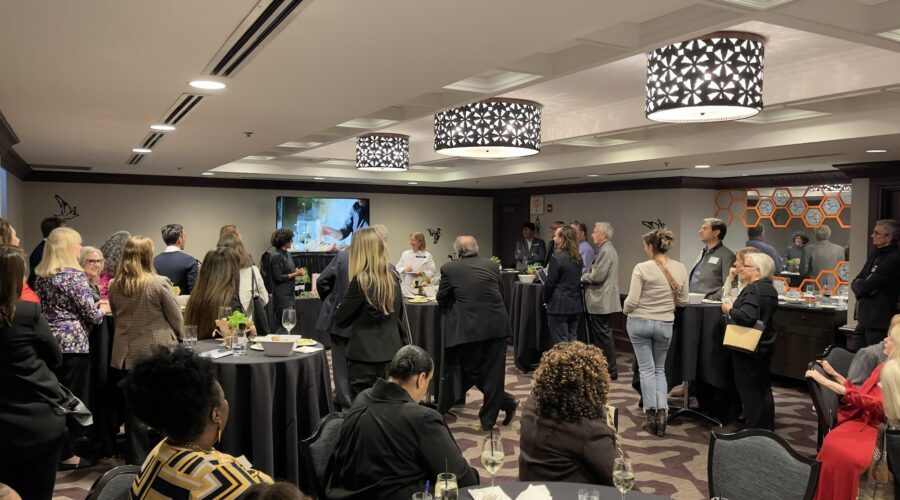 The Costa Brava's luxury, wine and gastronomy, and business tourism options are promoted in the US cities of New Haven (Connecticut), Chicago and Miami among 120 specialised travel agencies
Girona, April 28th 2023
From 24 to 28 April, the Costa Brava Girona Tourist Board organised another promotional and commercial action in the USA, the Costa Brava & Girona Pyrenees Afterwork, with the aim of increasing the number of US tourists visiting the Costa Brava after the pandemic.
The cities of New Haven (Connecticut), Chicago and Miami hosted a delegation of representatives from Girona's tourism sector as part of a triple promotional action consisting of a presentation on the destination and the province's participating businesses and organisations, followed by networking and a cocktail showcasing Catalan cuisine.
Among the travel agencies and event planners attending these events were European Sojourns, Arts & Leisure, Largay Travel, Traveland, Fine Wine & Gourmet Travel and Protocolo Tours. The representatives from Girona came from Camiral Golf & Wellness, Peralada Resort Hotel & Château, Park Hotel San Jorge by Escampa Hotels, Hotel Alàbriga & Home Suites, Hotel Santa Marta, Hostal de La Gavina, La Gastronòmica and Gastronomy Nature Experience, as well as the Tourist Board, who generated business opportunities during the events.
In 2022, Catalonia received 1,153,900 US tourists, 23% less than in 2019, but it is encouraging to note the rapid recovery of the market since the pandemic which sits at 77%.
In the same period, the province of Girona received 71,232 US tourists (14% more than in 2019) who generated 175,513 overnight stays in the destination's tourist accommodation, almost 10% more than in 2019. US tourists visiting the Costa Brava are particularly interested in discovering its culture, gastronomy and landscapes through exclusive experiences and they mainly choose to stay in four and five-star hotels.