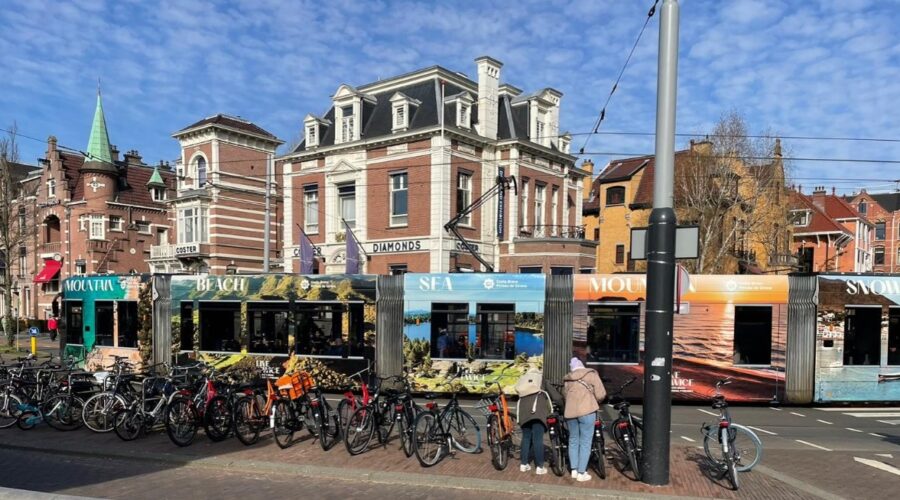 The 'Live twice in the Costa Brava and Girona Pyrenees' campaign is extended to the UK, France and the Benelux countries
Girona, April 12th 2023 
The Costa Brava Girona Tourist Board's 'Live twice in the Costa Brava and Girona Pyrenees' publicity campaign has a budget of almost one million euros and is designed to extend brand coverage and position it in local (Catalonia, Spain and France) and international (UK, Belgium, the Netherlands and Germany) markets from spring until autumn 2023.
Screens in Harrods and Leicester Square (London), sponsorship of the La Méteo section on France 3 television, advertising on a tram in the centre of Amsterdam and urban buses in Brussels are some of the most important measures taken in this multiplatform campaign (newspapers and offline and online publications, television, online travel agencies and social networks) designed to reach and capture potential tourists to Girona's destinations in the 2023 season.
In addition to the publicity campaign, the Costa Brava Girona Tourist Board is continuing its commitment to co-marketing actions, in line with its actions in 2022, prioritising strategic markets such as the UK, Benelux, Germany and Spain.